RRC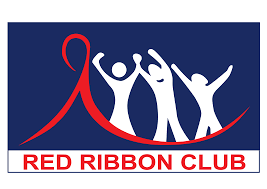 Red Ribbon Club is a movement started by the Government of India in schools and colleges through which, students will spread awareness over HIV / AIDS. It motivates and guides to the students community to extend their kind help towards developing healthy life styles, donating blood to all the needy by promotion of Regular voluntary blood donation. OBJECTIVES
Educate youth with correct, concise and adequate information and heighten their level of awareness about HIV AIDS, STI and other related issues (thus eliminate myths and misconceptions).
Enable youth to identify and understand situations of exploitation and abuse.
Sensitize the youth regarding care and support needs of people affected with HIV AIDS and instil in them the spirit to reduce the stigma and discrimination against them.
Create and train among the youth a cadre of peer educators for spreading awareness about HIV-AIDS and its prevention in the community.